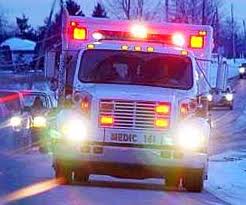 All EMT students must complete a 10-hour ride-along with a fire station. We have contracts to accommodate this process and will work with you to schedule your ride-along. In the Student Handbook are a list of dos and don'ts that will make your experience positive.
Most students enjoy their ride-along. But remember it is part of the course and you are subject to certain rules and reporting.
Occasionally, we have so many students in class that a ride- along is scheduled AFTER your class ends. We attempt to get everyone in timely, but if this happens we will work with you to get this done.
Learning and practicing skills is vital to your career. Agencies and departments want to hire seasoned and well-trained employees.
Our relationship with the 501-c3 Utah non-profit, Global Medic Assist (GMA) organization allows you to participate in Emergency Preparedness activities such as disaster drills, active shooter training, bomb threats, and natural disasters.
GMA also provides Stand-By First Aid Stations for dozens of mass gathering events each year.  EMTs and AEMTs man these stations and get essential patient contact hours.
Finally, the GMA sends AEMTs on non-medical humanitarian expeditions in seven countries. These 'medics' keep expedition participants safe while they work in remote locations often far away from any medical services.
Call 801.562.2663 for information about how you can join Global Medic Assist.