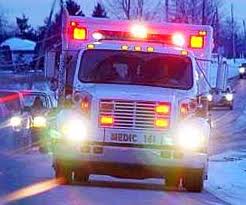 All EMT students must complete a 10-hour ride-along with a fire station. We have contracts to accommodate this process and will work with you to schedule your ride-along. In the Student Handbook are a list of dos and don'ts that will make your experience positive.
Most students enjoy their ride-along. But remember it is part of the course and you are subject to certain rules and reporting.
Occasionally, we have so many students in class that a ride- along is scheduled AFTER your class ends. We attempt to get everyone in timely, but if this happens we will work with you to get this done.
Learning and practicing skills is vital to your career. Agencies and departments want to hire seasoned and well-trained employees.