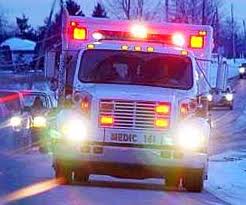 This is a 160+ hour emergency medical technician (EMT) program that prepares graduates to function in the pre-hospital and hospital environments. The program provides instruction in basic care of sick and injured persons, including course content in medical emergencies and interventions, trauma emergencies and interventions, airway, respiration, and ventilation management, cardiovascular emergencies, and EMS operations. This fast-paced, professional, and well organized program includes a mixture of didactic- and skills-based instruction. In order to complete the course, students will be required to demonstrate adequate cognitive knowledge and competence in the required practical skills.
For more detailed information about our program, visit the EMT Program Overview.
For answers to the most frequently asked questions, see EMT FAQs.
$1,099 Tuition Includes:
160+ hours of didactic lecture, skills instruction, and online learning content

Access to online classroom and resources

Access to remedial training, as needed

One free EMT Utah t-shirt
Program Prerequisites:
Must be at least 18 years of age by the end of the course

Must be proficient in English (written and oral)

Must use legal name as it appears on government-issued ID when registering

Ability to pass a state-administered background check (see Utah Admin. Code 426-5-3200 for criteria for exclusion from licensure)
Must have current BLS certification within two weeks of the course start date (see approved list)
Additional Fees (Not Included in Tuition):
Textbook: $125 – We will be using the Emergency Care and Transportation of the Sick and Injured, Twelfth Edition. It can be a used or rented book, as we will not be using the publisher's access code (although some students prefer to buy a new book and utilize the publisher's content as a supplemental learning tool). Students who purchase books and supplies from the school will pick them up on the scheduled start date of their class. Students who purchase their book elsewhere must bring it to orientation.
Blood Pressure Cuff/Stethoscope: $40 – Students can purchase a set through the school in the Gear Shop and will pick them up on the scheduled start date of class. Students may also purchase a set elsewhere, but must bring it to class on the first day.
BEMS Fee**: $110.25 – Paid to the state licensing organization (Application Fee + Background Check & Fingerprints). These fees must be paid online after your course begins by going to www.emslicense.utah.gov.
NREMT Fee**: $104 – Paid to the national certification organization each time you attempt the cognitive exam. These fees must be paid online after your course begins by going to www.nremt.org.
**These fees are not paid to EMT Utah.
Click the box for your desired campus location to view class dates and to register.