$1,075 Tuition Includes:
Approx. 160+ hours of instruction 
Online study resource, guides, videos, etc.
Free EMT Utah T-Shirt
Skills Labs – In small groups,
with safety measures*
Bandaging Kit
Additional Fees
Textbook/workbook bundle: $150 – Students can buy their books elsewhere, but they must bring it to orientation. We will be using the Emergency Care and Transportation of the Sick and Injured, Eleventh Edition. It can be a used book, as we will not be using the publisher's access code (although some students prefer to buy a new book and utilize the publisher's content as a supplemental learning tool). Students who purchase books and supplies from the school will pick them up on the scheduled start date of their class.
BEMS Fee**: $110.25 – Paid to the State licensing organization (Application Fee + Background Check & Fingerprints)
NREMT Fee**: $98 – Paid to the National certification organization.
**These fees are not paid to EMT Utah.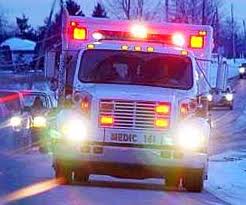 Where you go to school matters. You want a school with a great reputation, high pass rates, the most qualified and professional instructors who work IN the field, a full-time program manager, a successful testing center, and free remediation. EMT Utah offers you the BEST EMS education in the State of Utah.
For more detailed information about the program, visit the  EMT Program Overview
   Click the box for your desired campus location to view class dates and to register.