Pre-Hospital Trauma Life Support (PHTLS) 
Tuition: $225. Additional Cost: Required Textbook $65*.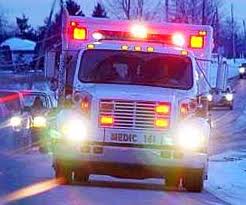 The National Association of Emergency Medical Technician's (NAEMT) Pre-hospital Trauma Life Support (PHTLS) is recognized around the world as the leading continuing education program for pre-hospital emergency trauma care. PHTLS is developed by NAEMT in cooperation with the American College of Surgeons' Committee on Trauma. The program is based on a pre-hospital trauma care philosophy, stressing the treatment of the multi-system trauma patient as a unique entity with specific needs.The PHTLS course is 16 hours, taught over the course of two 8-hour days.
*The book (required) costs $65.00. You do not have to purchase the book from EMT Utah, but you have the option of adding it to your cart when registering for the course. If you purchase a book at registration, it will be distributed in class. You may also purchase the book in class.
Click the box for your desired campus location to view class dates and to register.