Tuition: $449
The Wilderness First Responder course  was created with outdoor enthusiasts and outdoor professionals in mind.  This class is principally geared towards lay providers, with little to no actual medical experience, and is the industry standard for most guide services and environmental education programs. It focuses on developing skills for recognizing and treating problems outside the "golden hour" of first response, under extreme conditions, where we are forced to improvise. Students will develop the hands-on skills and practical knowledge necessary for medical decision-making and critical evacuation in remote wilderness locations. We focus on teaching students to assess situations, improvise solutions using limited available resources to stabilize the patients, and identify the best way to get patients to definitive medical care.
Prerequisites:
CPR Certified (Basic life Support CPR (emtutah.com))
Must be age 16 years or older
Tuition & Fees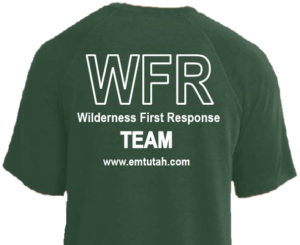 A deposit of $149 is required to register for the course, with the remaining tuition of $300 due by the first day of class. Payments can be made online by logging into myEMTUtah and visiting the Payment Portal. A Textbook is included and will be distributed on the first day of class. EMT Utah offers a performance-quality WFR tee (great for the outdoor training sessions!) for $20, available at registration checkout or through the Gear Shop. WFR shirt is optional and can be purchased during class.
The course includes instruction in pertinent legal issues, treatment of medical and traumatic emergencies (including fracture realignments and dislocations, frostbite, heatstroke, cardiac and respiratory emergencies, and bites and sting, etc.), documentation, and much more.  Classroom sessions are reinforced with hands on practice in a variety of field settings, including a night rescue simulation to help solidify the new information.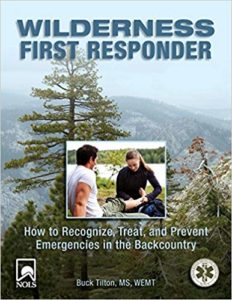 Comprehensive written and practical exams are administered on the final day of class. 100% attendance is required, including classroom and on-site sessions.  Upon successful completion of this course, you will be WFR certified.  WFR certification is valid for three years, after which a condensed recertification refresher course is required.
Classroom sessions are held at 1135 South West Temple, Salt Lake City. Practical sessions are held outdoors at sites identified in class. Click the 'Salt Lake City' Campus box below to view dates and register: